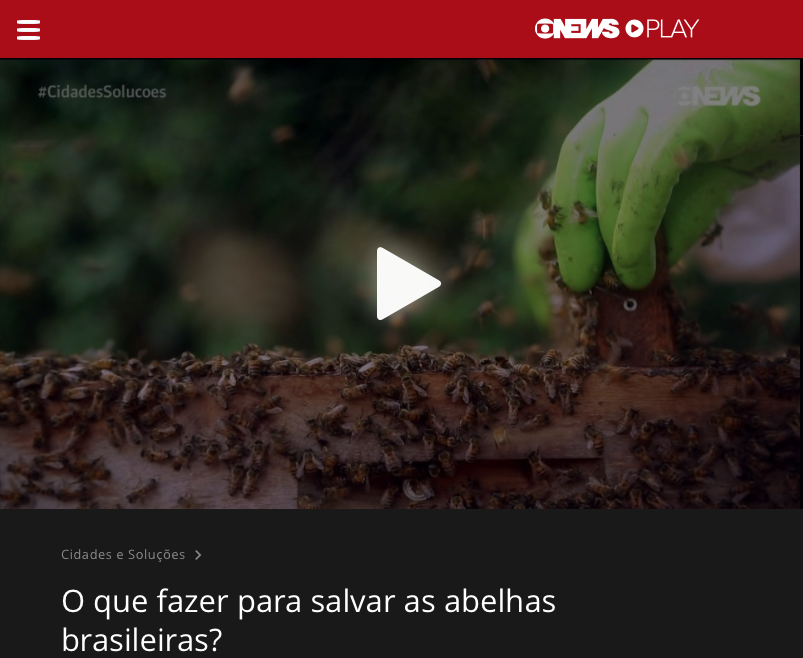 What to do to save the Brazilian bees?
Por Bee or not to be:
Watch the video of the report made by the reporter André Trigueiro in Globo News channel, with wide coverage and analysis on the problem of the decline of the polarizers and their importance for pollination. the matter, o presidente da ONG Bee or not to be, Prof. Dr. Lionel Segui Gonçalves, also talks about the association's initiative.
Link:
https://mundosustentavel.com.br/cidades-e-solucoes/o-que-fazer-para-salvar-as-abelhas-brasileiras/